Latest News
[Pinned]

Note)

Our emails may be sometimes sorted into your spam/junk folder. If you don't receive any response from us within a couple of days, please check such a folder as well.
[Pinned] We also have a



YouTube channel.
[14-Aug-2023] We sincerely pray for the souls of those who passed away in Maui wildfires.
Now Rev. Ishikawa has raised funding for Lahaina Jodo Mission, and we made a donation as a representative of the Rinkaian members. Please see https://gofund.me/3dae7538.
Namu Amida Butsu.


We've heard that several such funds have been launched. Although only the fund by Rev. Ishikawa is introduced here, we want to cherish all good intentions. For example, there is another one launched by a daughter of Rev. Hara for rebuilding the temple. See https://gofund.me/ce1dc05e. (31-Aug)

[11-Aug-2023] Did you give us a question? (From a short comment in the Q&A page)


Q: What is the history of Otsutome? Did Honen Shonin create it as the standard liturgy of Jodo-shu, or was it a later development?

A: The present style of Otsutome was developed in the Meiji Era. It was not created by Honen Shonin. We are now working on a commentary book on Otsuome, which will include a short history of Otsutome and the reason why we are spreading Otsutome. Please wait for publication.

[11-Jul-2023] It's been a long time since the previous post. A new Essay entry is uploaded! See below.
---
Essays
Q & A
English (17-Sep-2023)

No. 97: I wanted to ask if it's ok to recite out loud even when going to the bathroom?
No. 98: If you look at the literature about near-death experiences, you will notice an amazing similarity in the experiences of people who were close to death, ...

Spanish/Español - Translated by courtesy of Sebastian "Kodo" López (1-Aug-2023)

No. 58: Es solo posible tomar refugio en el Buda Amida en un templo Jodo Shu o Jodo Shinshu?
No. 59: En Jodo Shu, se valora más el "Sutra de la meditación" que el "Sutra de la vida inconmensurable?
---
Special Issues
---
References by Jodo Shu Research Institute
While we introduced some JSRI articles here before, they are not available any more. Fortunately, I found them in 'Wayback Machine' (web.archive.org) although some included images are lost and formatting is incomplete. The following anchors are directly linked to web.archive.org. (By admin_yumiko; As of 20-Nov-2020)
If you want to develop a better knowledge about Jodo-shu, these references will be of much help to you. They are excellently solid and diligent works! ...in spite of their poor page layout :-(
(Some of them may include advanced or specialized research topics.)
---
0. Profile
Rin-Kai-An (literally 'forest-ocean-hermitage' in Chinese characters; pronounced "link-eye-an") is a temple devoted to "Jodo-shu" or Pure Land Buddhism, also called Honen Buddhism, a branch of Buddhism founded in the 12th century. Rinkaian itself was established in 2002 for missions of Jodo-shu, and is now located in Tama City, which is in the west area of Tokyo.
Although our web site currently does not provide much English content, you can download Daily service texts or the like from the downloads page, some of which are linked to YouTube videos.
Moreover, Jodo-shu's official site may help you learn about Honen Buddhism, the founder "Honen" himself, or Buddhism in general.
If you have any questions, you can contact us via any one of several means (including social media and e-mail).
From 'Hōjō' Kasahara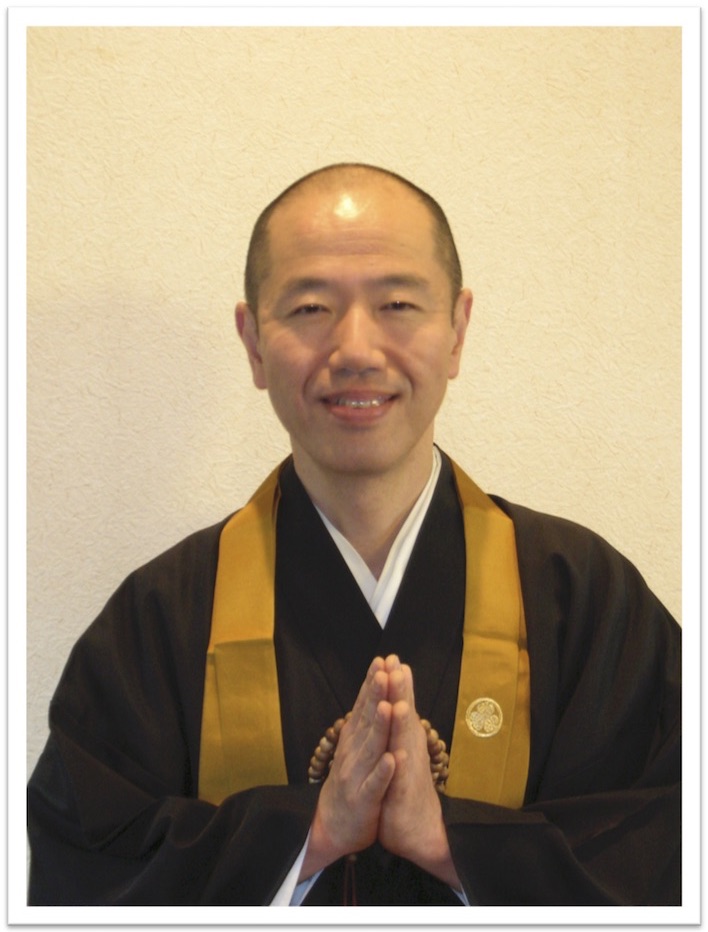 Hi. My name is Taijun Kasahara. Please call me "Hojo-san" (pronounced like "haw-jaw-san") or just "Kasahara-san," my family name.
I hope this site will show you the way of "easy practice" of Buddhism, o-Nembutsu ("o" is a prefix expressing respectfulness toward Nembutsu) and help you learn Honen/Pure land Buddhism in an authentic way.
Your requests and questions are welcome, and I hope to expand this site by conversing and communicating with everyone. Please don't hesitate to contact us. I'd be happ to hear from you any time.
Note: Sometimes Japanese people friendlily call such an elderly priest as "Hojo-san," in which hojo literally means a room or a hut with an area of about nine square meters, and in turn, mainly refers to a buddhist priest living in such a simple house.